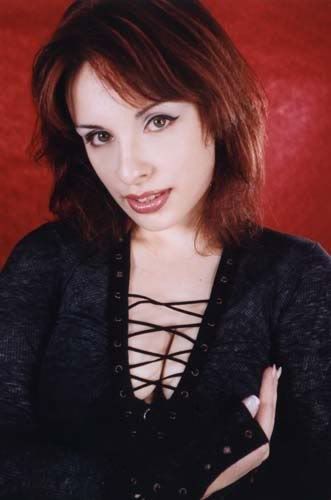 I decided to treat my followers with a second interview today. This one is one of my personal favorites because I have been a fan of hers for a long time now. It is time for you to meet everyone's favorite Goth Girl, Vera VanGuard. Enjoy!
1. What is your name and where are you from?
Vera VanGuard, born in Moscow, Russia, raised in New York F#@kin' City, currently living it up in Los Angeles.
2. How did you discover cosplay?
I was playing the old classic Tomb Raider PS1 games and there was a comic book convention coming up (I'd never been to one before and had no idea people dressed up) so I thought that I could dress up as Lara Croft. It's still my signature costume till this day. When I showed up and got photographed and wound up in magazines, I was like "holy crap!" This kicks ass.
3. What character(s) have you cosplayed in the past?
Lara Croft in various game costumes. This year, I did Steam Punk Lara at the San Diego Comicon. Other more minor (but not less work intensive) costumes are Witchblade, Heavenly Sword's Nariko, BloodRayne, Mara Jade and Black Widow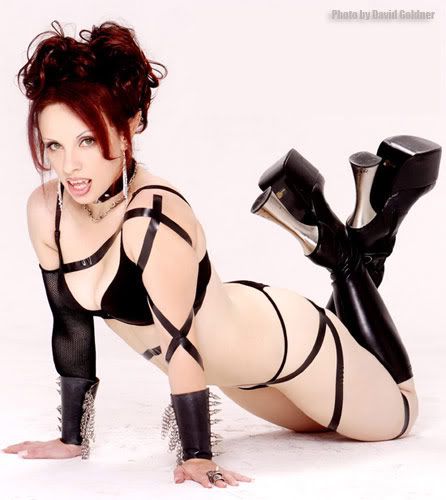 4. What characters are you interested in cosplaying in the future?
Oh boy! If I was to do a comic book movie, I'd be any one of those characters. I'm just gonna stick to the few good ones I already have otherwise.
5. Do you read comics? If so, what are your favorites?
I am the world's biggest fan of LOBO. I have every single issue.
Out of costume, I'm totally surprised when fans recognize me. The Bloodrayne Fan Film (www.bloodraynefanfilm.com) is huge all over the world. I also have two very popular comedy web series and I'm getting recognized as "Goth Girl" more and more www.watchgothgirl.com and then there's the supernatural award winning "The Building of Good and Evil" www.watchthebuilding.com which makes fun of Hollywood. Funny story about Goth Girl, the director got stopped by a cop for having out of state license plates. For some reason, the cop asked what he did to which he replied "I'm the director of a show called Goth Girl". The cop looked stunned and then said "you mean the show with the crazy girl with the multi-colored dreads?", "yes", "My daughter loves that show". And thus the director was released without a ticket after signing an autograph for the cop's daughter. I love that story. Fame has its' privileges.
Yes I'm a gamer. I love adventure games like Tomb Raider, Prince of Persia, BloodRayne, Spiro, Heavenly Sword - any game with a cinematic game-play. I happen to still be in love with my chipped PS1, mainly I've broken and replaced 3 PS2's and now am discovering the coolness (but the lack of super cool games) on PS3 Move. However, I don't discriminate. Whatever game system is in front of me usually gets fondled. I'm also a huge fan of dance games and at one point I was a DDR Max super crazy choreographed routines and everything dancer. I still have my metal arcade dance pad.
8. What are your future plans in terms of cosplay?
To continue to look good in the spandex and go to as many comic book conventions as will have me. Remember, spandex is a privilege and not a right. It you're gonna wear something like that, do some sit-ups or something. I do about 500 daily.
When I was super nuts about going to conventions, I used to go to about 17 per year and cosplay at every one of them. Now, I think I go to about 2-3 a year. I'm slowing down in my old age LOL.
10. What other hobbies do you have besides cosplay?
I'm a film maker/writer/producer/makeup artist and, if you believe it, child sized hand model (I have the hands of a ten year old boy). That is what I do to pay the bills while dreaming of getting on a TV series as an actress LOL. I have a feature film coming out next year that I co-wrote and produced which is so far out of my usual comedy realm, I think it might get some interest. Safe House www.safehousemovie.us if you want to check it out. I'm not gonna give it away - is it a drama? a horror movie? a documentary? You'll have to watch it to find out :)