Greetings readers, are there any DnD fans in the house? Well, you will love this post.
In case you are not familiar, I started this blog after seeing the passion from fellow blogger Reis at his old blog, Geek Orthodox. The site has since been taken down, but I loved what he did and therefore started my own. Anyway, I sent Reis a couple of care packages filled with all kinds of toys. One was Vader themed and the other was Batman themed and he promised to take care of me one day. Which he did ten fold. You see, I tried to win a Warduke figure from him in one of his contests, but sadly I didn't. But Reis knew I wanted one so, he found a deal on 4, yes 4 DnD figures including the bad ass himself, Warduke. I was delighted at what my eyes had seen when I first opened the box. It was like opening a treasure chest filled with gold as I was concerned.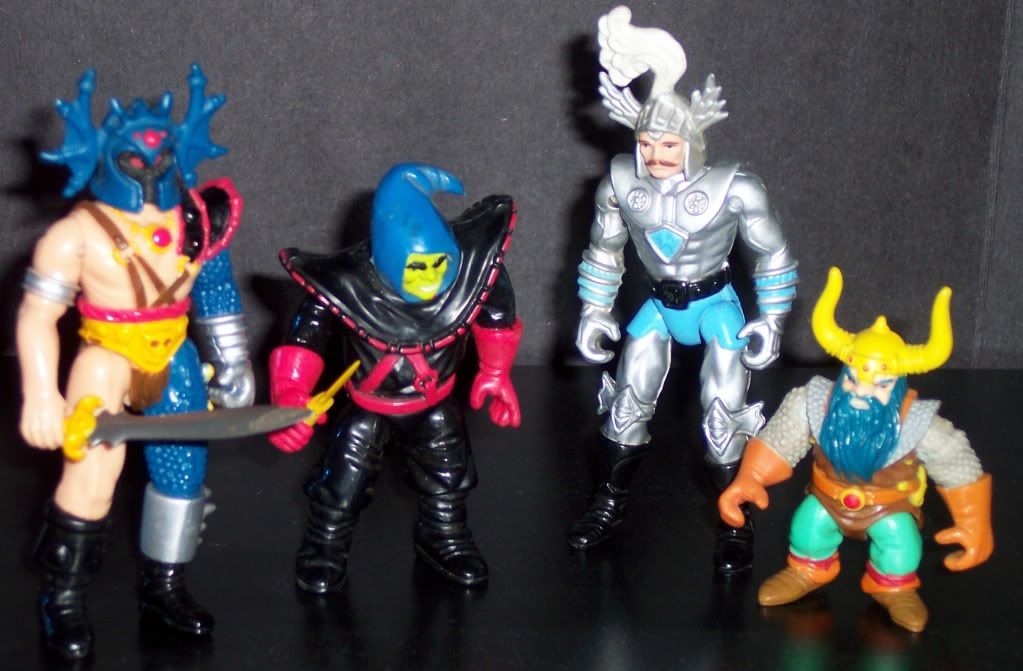 The four figures I recieved are:

Warduke(with his sword)
Zarak(with dagger)
Strongheart
Elkhorn.
This is a kick ass haul and I truly appreciate it Reis! Take a look at Reis's other blogs that I think are bad ass! The sites are Hey! Look at my Toys! and Hey! Look at my art! They can be found in my blog list to the right. Now, I must go to battle.