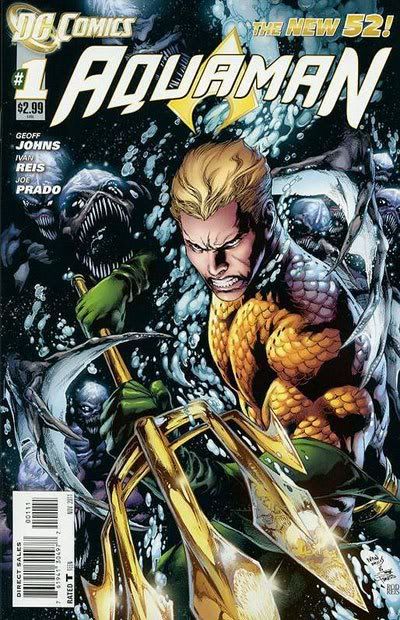 It's been a while since I did a review on the comics I am reading so, I decided to talk about a comic I am really loving right now. DC Comics the New 52 Aquaman has been a breathe of fresh air. In the past, I know people gave Aquaman fans a hard time. Hell, I was one of them (Sorry Old Man Logan). But I got to say I am enjoying what I am reading as well as seeing. I am proud to say I am an Aquaman fan. In fact, maybe that was the whole goal of DC for the new 52. Why? You ask. Because now I want to check out some of the original stories from Aquaman's past just to get a complete look at what makes him so cool.
I highly recommend this book to comic lovers everywhere.
So far, I give this title 10 out of 10 stars.