Incredible work by jaytalante on deviantart!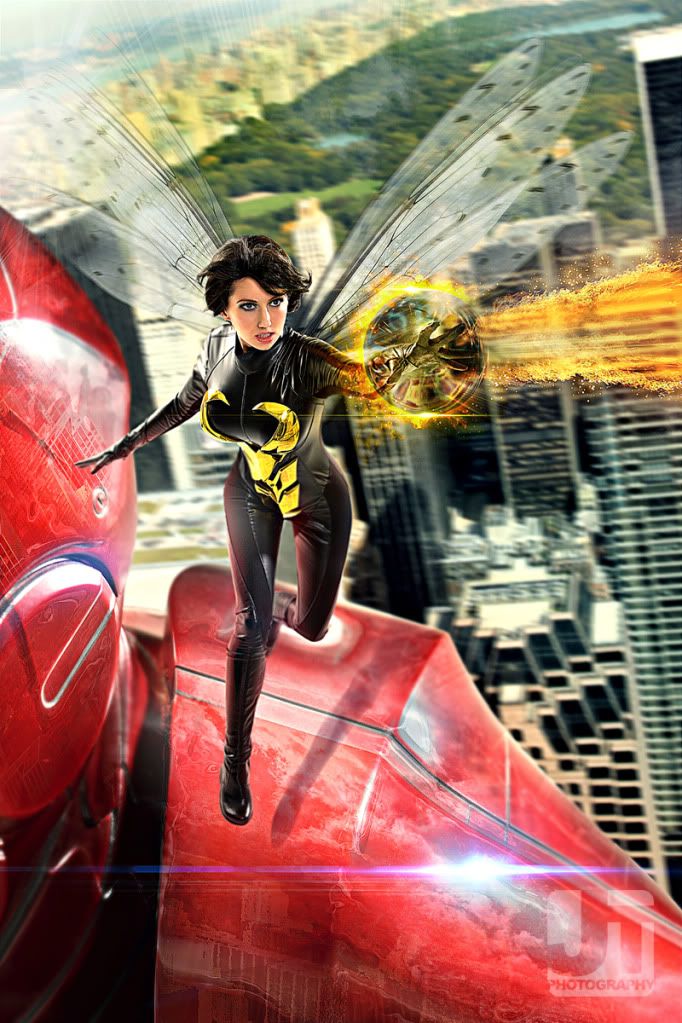 Make-up: Ara Fernando / Riki LeCotey
Styling / Costume Production: Riki LeCotey
Art Direction: Javey Villones
Production Design: Raffy Tesoro
Digital Imaging: Ghani Madueno
Model: Riki LeCotey
Shot in 2 Stops Brighter. Special thanks to Alodia Gosiengfiao for lending us the Iron Man bust.
Original Link:
http://jaytablante.deviantart.com/art/Wasp-286328022