It's that time again. I found a lovely cosplayer who wanted to share her thoughts with you, my wonderful readers. Today, the focus is on the lovely and talented Kasuzame Yuu. Enjoy!
1. Who are you and where are you from?
My name is Julia. I'm from central Russia. My cosplay name is Kasuzame (sometimes Kasuzame Yuu). Friends call me just Kasu.
2. How did you discover cosplay?
I was fond of anime for some time. So I found out cosplay for myself.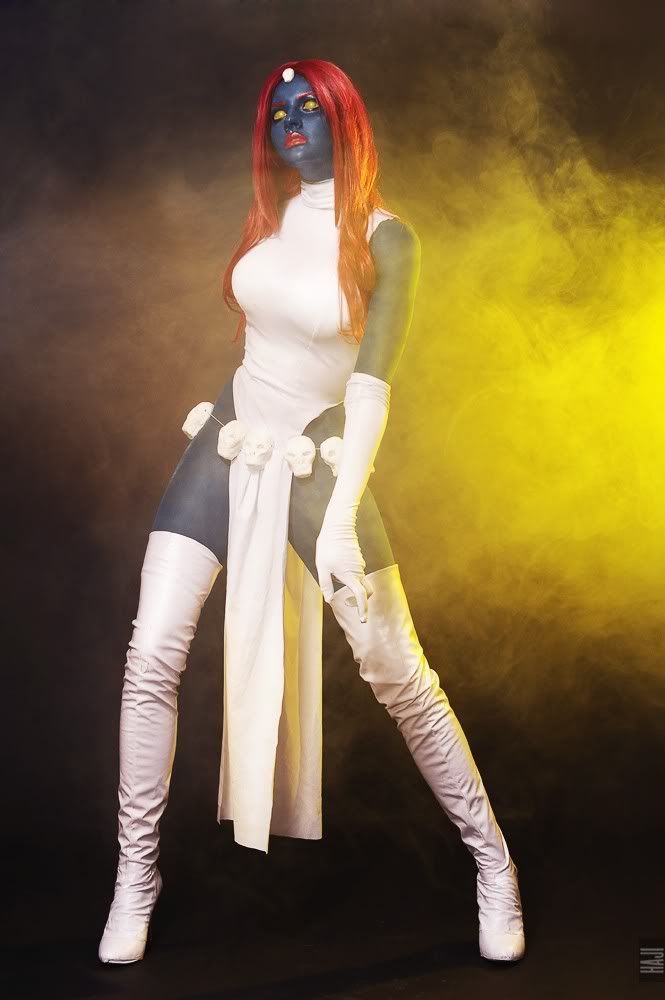 3. I really love your Mystique cosplay.
What made you choose her?
Mystique was my favorite X-Men character when I was a child.
She also has quite interesting appearance,does she not?
4. Have you cosplayed other comic characters?
Actually no. Only Mystique and fem-version of Azazel.
5. What other genres do you cosplay?
I have anime, manga, game and original cosplays. But I'd like to make more game cosplay in the nearest future.
6. Do you go to conventions to show off your cosplay or do you do photo shoots only?
Yeah. I participate in conventions with my cosband.
7. Do you do other modeling besides cosplay?
I can tell that this is just a hobby, it has no commercial basis, but I do some modeling for professional sets with some body paint, face paint and so on.
8. What are your plans for the future?
I'm going to do Nina Williams from Tekken, both versions of Ash Crimson (KOF), Finn from Andventure Time, Kaworu Nagisa's plugsuit (Evangeion). That is all plans for now.
9. Where can my readers see more examples of your work?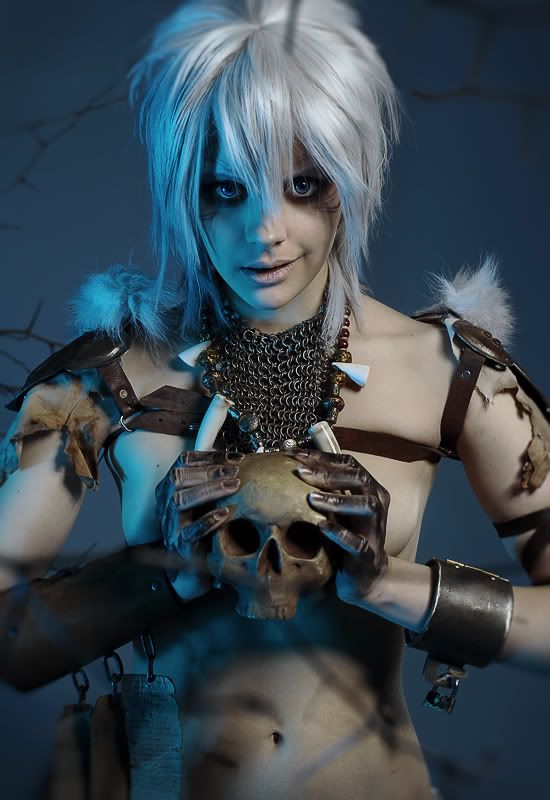 Hmm, may be social sites.
http://vk.com/kasuzame
, for example.
10. If you had to pick one cosplay, which one is your favorite?
My first cosplay is my favourite. It's Itoshiki Nozomu from Sayonara Zetsubou Sensei. I'd like to redo him.