There are 2 reasons you should be reading DC Comics the new 52 issues of Green Lantern.
Both reasons happen to occur in issue # 8 of the series.
1. Hal Jordan is a bad ass and shows the Black Hand exactly what he can do.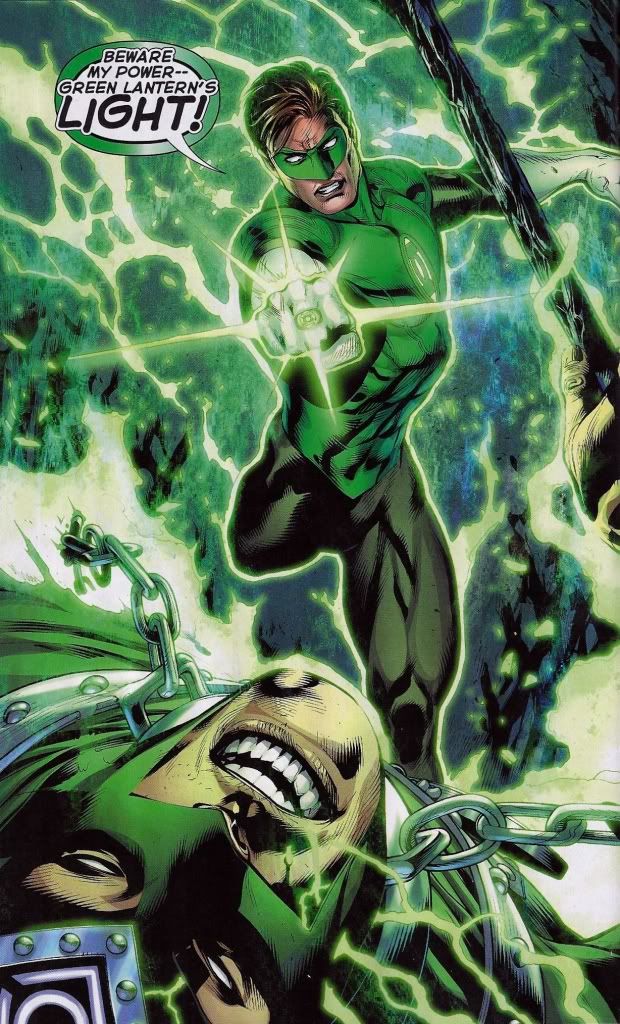 2. This kick ass Tron inspired motorcycle Hal uses to get away from the Indigo tribe.