I want to wish you all a Merry Christmas and a Happy New Year!
I will be taking the weekend off of posting to spend the holiday with friends and family.
I will leave you with this treasure done by the wonderful artist, Adam Hughes.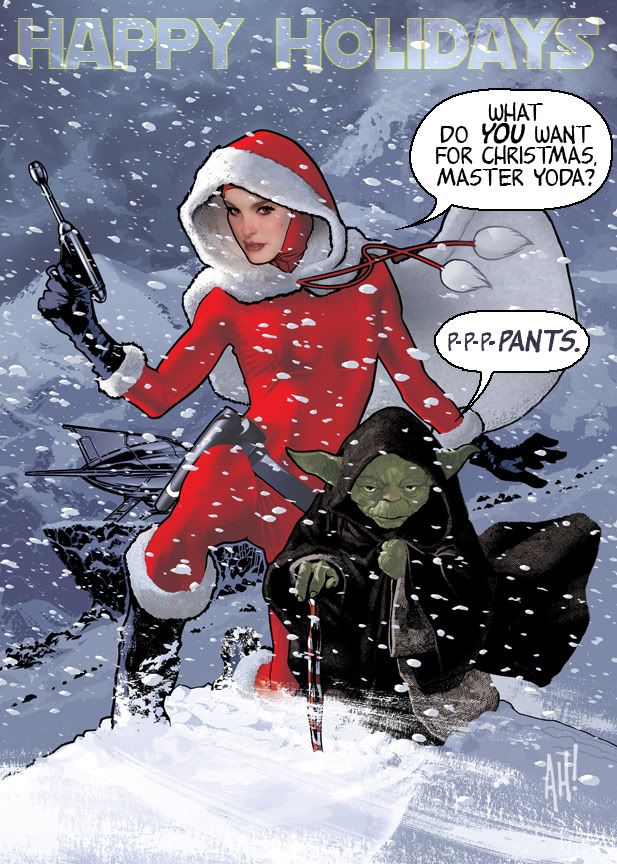 Oh, and guys, as a Christmas present to you, my readers, I want to let you know that I am working on interviews with three talented men that bring fantasy to life with their art. I would love to tell you more than that, but it would ruin the surprise. Until next time, keep reading and MERRY CHRISTMAS!