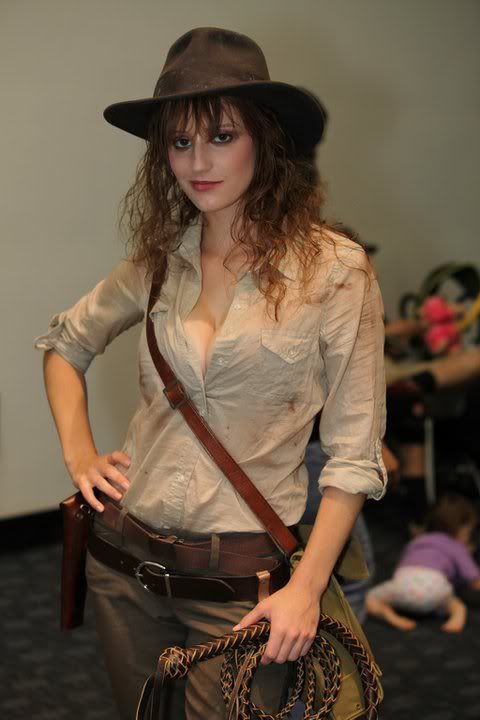 I really love my job! Once again, I have gotten the privilege to interview one of the most talented cosplayers there is. Today's interview is with the always beautiful, Abby Dark-Star
1. Who are you and where are you from?
My name is Abby and I'm originally from Rhode Island, but have been living in Florida since 1989.
2. How did you discover cosplay?
I was a theater and comic geek long before costuming was in existence- so when I started attending Comic Book conventions, and saw people running around in costume, it just clicked.
3. My readers know you as the Jean Grey version of the Black Queen, who else have you cosplayed?
Poison Ivy, Black Cat, Anita Blake, Cat Woman, two version of Ellen from the PS3 Game "Folklore", Dr. Indy-Abby Jones, Irene Adler, Black Widow, Arkham Asylum Poison Ivy, Chun-Li
I do read comics. I'm mostly a DC girl reading Gotham City Sirens monthly, but recently been catching up on Aspen comics titles like Fathom, and Lady Mechanika.
5. Where can my readers see more examples of your work?
You can see examples of my work on my facebook page,
https://www.facebook.com/abbydarkstar
or on my deviant art page :
http://ldydarkstr.deviantart.com/
6. Where do you like to show of your costumes the most?
I usually like to show my costumes at Cons, Dragon*Con is definitely my favorite!! As to media 'showing' I'll use my Facebook or deviant art.
7. Do you do other modeling besides cosplay?
I have done other modeling for photographers, and enjoy getting to branch out of costuming.
8. What are your plans for the future?
9. What comic related movie are you most excited about this summer?
I know it sounds silly, but I can't wait for Transformers: Dark Side of the Moon!


10. If you had to pick one cosplay, which one is your favorite?
Poison Ivy, hands down! She is my favorite comic book character and near and dear to my heart.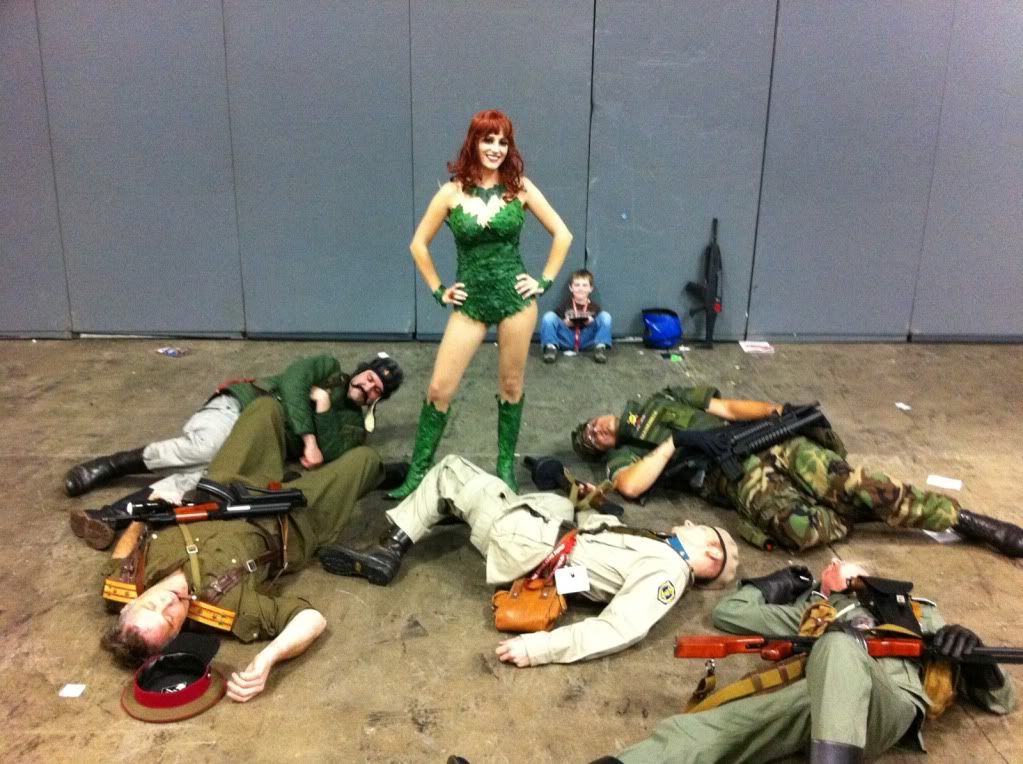 Links: