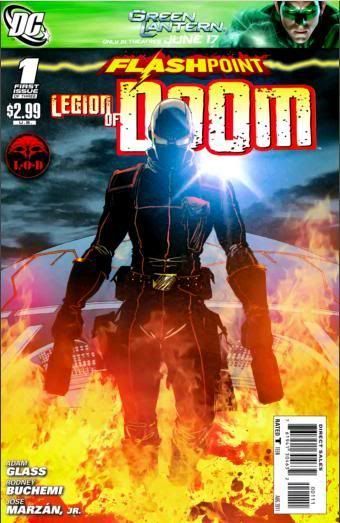 I will be the first to admit I do not like where DC is going with the conclusion of Flashpoint. We have all seen how the story are going to change as well as the looks of our favorite DC heroes. No one is safe, not even Superman. Well, I was looking at my favorite comic store on ebay (Horizon Comics) and I saw the cover for the Flashpoint: Legion of Doom. I have always been a fan of the Legion of Doom so I decided to check the book out just to see where it would lead and I have to admit, I liked the story. I loved how the focus was on the villain Heatwave, who as we know was never mentioned in the Legion back in the day, and his troubles after Cyborg locked him up. What I really loved was how, Plastic Man came into the fold. What role does he play in the L.O.D.? We will just have to wait and see until issue #2 hits the shelves. Although I am against the changes, I will continue to read this title just for the pure joy of a great Legion of Doom story. Enjoy boys and girls!
Check out how bad ass Plastic Man is looking.
I love the L.O.D. logo!