I have a wonderful treat for you. I was able to interview the creative mind behind ninjaink, Timothy Lim. I hope you enjoy this interview as much as I do.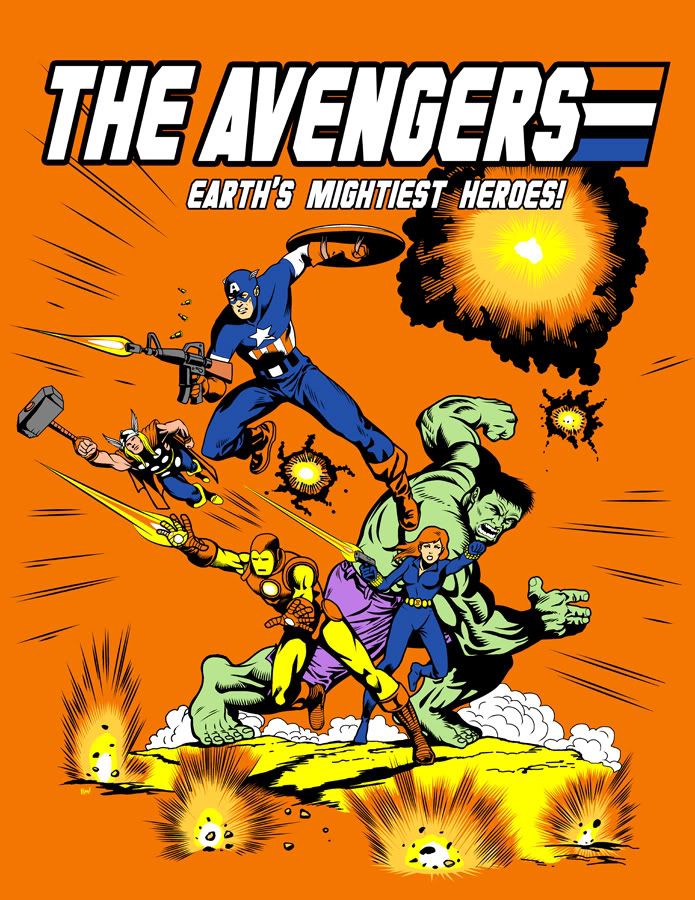 1. Who are you and where are you from?
I'm Timothy Lim, from the Natural State of Arkansas.
2. I just love your style! When did you discover your art style?
That's a difficult question to answer. I am a self-taught artist, so I spent a lot of my early years just studying artists that I liked and trying to create flawed facsimiles of their style. I'm really amazed when people can blindly spot my art, because it's something that even I'm unaware of! I continue to study artists that I like, and each time I learn a new trick or technique.
3. By looking at your art, I would say you have read comics so, what is your favorite title?
Believe it or not, I am not currently reading comics regularly. I like comic book heroes and their movies, but it's a lot of time and money to invest into the books themselves – I pick up trade paperbacks occasionally, but only on a good recommendation. I was a really huge Spider-Man fan in high school, and in a way still am.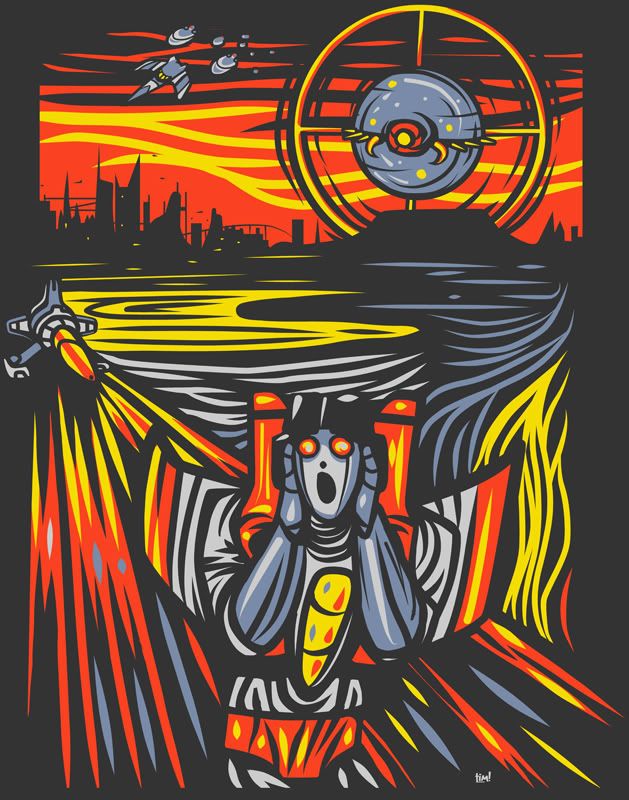 4. What inspired you to do the Star Scream?
I love Edvard Munch's "The Scream": it's probably my favorite painting. I was looking at a small figurine that I have and the thought just came to me one day as I pondered how I could do a Transformers project.
5. Where can my readers see your art?
http://ninjaink.deviantart.com/
http://www.facebook.com/NinjainkArt
http://www.redbubble.com/people/Ninjaink
6. Do you have anything you would like to promote right now?
There's a couple of important dates, all affiliated with RIPT Apparel
http://riptapparel.com/
March 5th: "Primetroid"
March 11th: "Che Cobravera"
March 17th: "The Good, the Bad, and the Vicious"
March 21st: "Scientific Progress"
7. What is your favorite project that you have done?
I can't really say, because I'm in the middle of it! But prior to that, definitely the Calvin and Hobbes project that we did for SuperPunch
http://superpunch.blogspot.com/
8. What are your plans for the future?
Anything positive that comes my way… I'm taking this one day at a time!