It is time for another interview for you to enjoy. This interview is with a talented comic artist I came across through Deviantart when I saw his Avenger's trading cards. I present to you, my interview with Cal Slayton.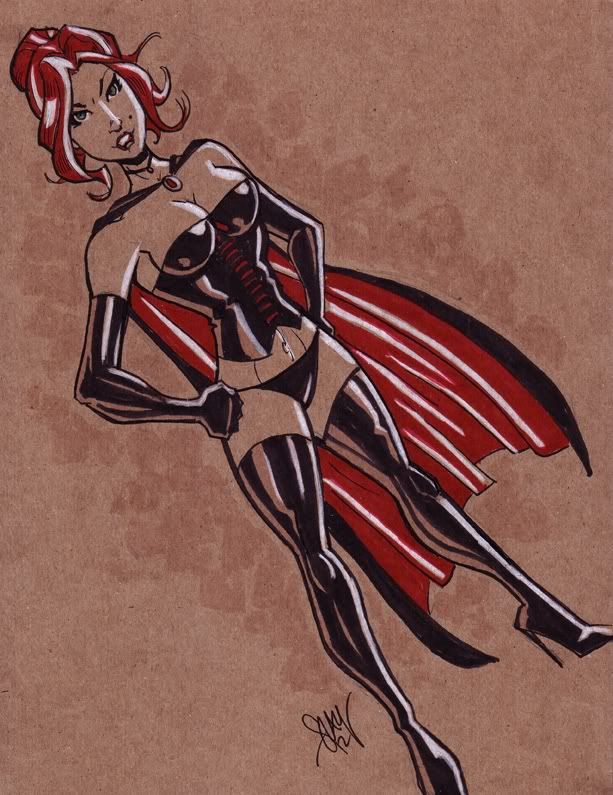 1. Who are you and where are you from?
Cal Slayton, I'm a graphic designer / illustrator / comic book artist / sketch card artist. I have a lot of slashes. I used to work on the indie series "Shades of Blue". My artwork has also been seen in Dead@17 Rough Cut, Super Hero Happy Hour, Digital Webbing Presents, Champion of Children, Potlatch and more. I've done sketch card work for Topps, Upper Deck, Rittenhouse, Breygent and more. I currently live in the Dallas area.
2. I just love your style! How did you develop your style?
Like most artist, over time. Growing up I was a big fan of comic book artists like Mike Grell, Jim Aparo, John Byrne, Jack Kirby, George Perez, guys like that, and I would try to emulate them. Then as I got older, I started leaning towards a more cartoony animated style and tried to simplify my stuff like Bruce Timm. So, I'm trying to blend all that together and my style is still developing.
3. By looking at your art, I would say you have read comics so, what is your favorite title?
I don't read a lot of monthly titles, I tend to "wait for trades". I like reading in big chunks. Current stuff: I love "The Walking Dead", I'm trying to catch up on "Invincible". Any Hellboy that Mignola draws. I really liked "Y: The Last Man" when it was still going. All-time stuff: Fantastic Four, Batman, X-Men.
4. I love your Avengers trading cards. Which one is your favorite?
I don't know that I have a favorite. But I really had fun doing the villains and drawing more obscure characters that I'd never done before. That's actually one of the things I like about doing set cards sets, getting a chance to put my take on a wide variety of characters. I tend not to just load up a set with, say, a dozen Iron Mans. I'd rather do those big names and then throw in some more rare ones.
5. Where can my readers see your art?
They can find me at
http://calslayton.blogspot.com/
and
http://calslayton.deviantart.com/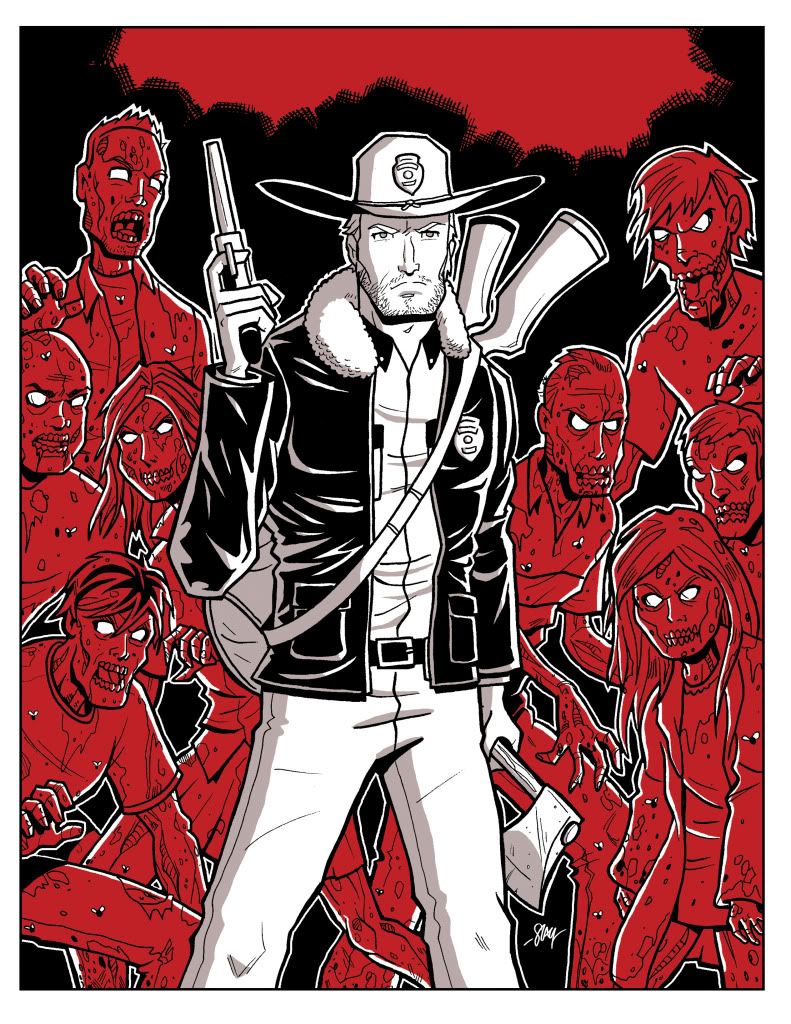 6. Do you have anything you would like to promote right now?
Right now just sketch card stuff. Working on several sets at the moment. One being "The Walking Dead" which I'm really excited about. Just wrapped up"John Carter: Warlord of Mars". Got some more Marvel and maybe even some DC sets ahead of me. I just finished a cover for a "WKRP in Cincinnati" comic being published by Bluewater.
7. What is your favorite project that you have done?
That's a tough one. I'll always have a soft spot in my heart for "Shades of Blue", my first published comic book work. I wish that I was drawing at the level I am now back when I was working on it. That was over a decade ago and it's hard to look back at my work because I know it's not as good as I could do today.But Jim Harris (the creator and writer) and I had a lot of fun working on it and I learned a lot about what to do and what not to do. If I could make a living just drawing that series, I'd be pretty happy.
8. What are your plans for the future?
I've written a graphic novel called "Spookytown", which I've been trying to wrap up over the past several years, but paying work always gets in the way. It's horror/detective story. You can check it more about it here...
http://www.spookytown.net/