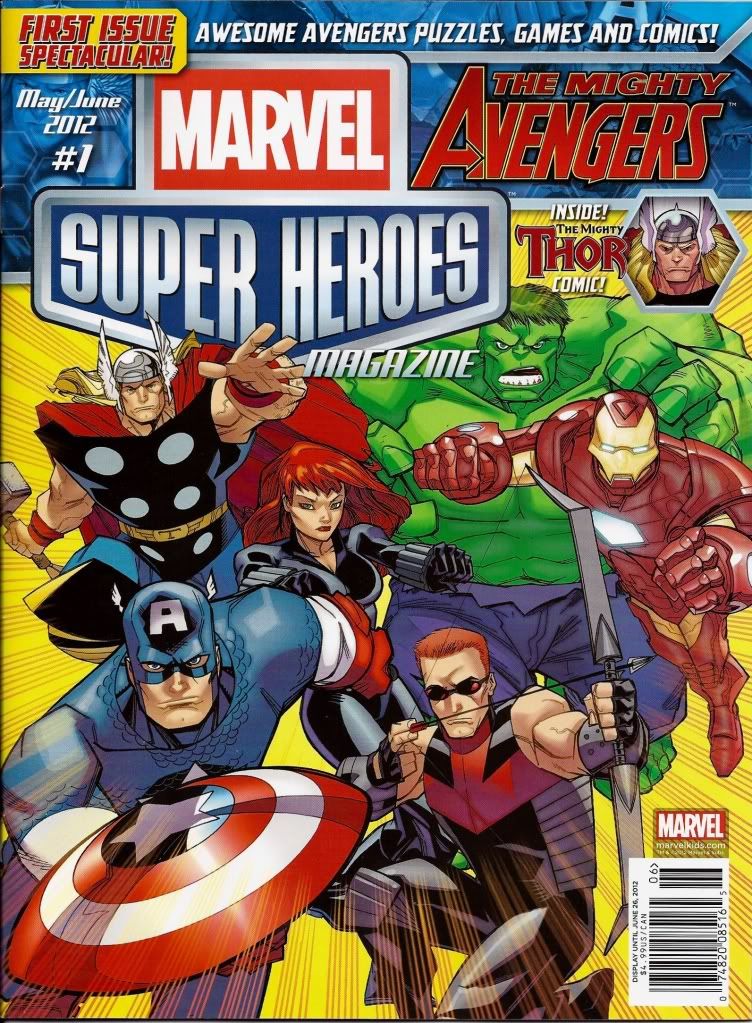 The other day I picked up a copy of the Marvel Super Heroes Magazine issue #1 (May/June 2012) edition. I know the magazine is directed to get a kid's attention but I really loved this magazine. It has a cool Thor comic inside as well as Avenger bio sheets that you can "clip and collect" as it says in the magazine. It has a nice Avengers roster poster inside as well as cool games featuring the Avengers. I am definitely going to get a subscription of this magazine so I do not miss an issue. Any Marvel fan should check out this magazine.
I give it a strong 9 out of 10.
Make sure to get your copy today!