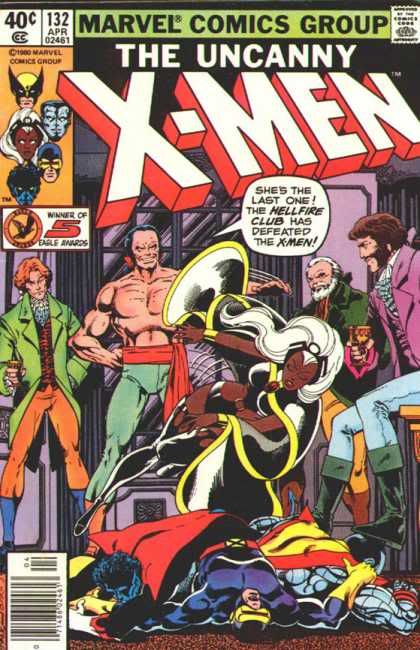 One of my favorite comic panels of all time comes from Uncanny X-men #132. In this issue the X-men are in battle with the Hellfire Club. This team is my favorite X-men team by far. If you are not familiar with this storyline, you really need to get a hold of the back-issues to be able to enjoy the true depth of the story as well as the emotion.
If you are a old school Wolverine fan, you will really love these back stories. Wolverine has always been an ass kicker, but not like he was when he took on the Hellfire Club and their goons.
I remember the first time I read this issue and saw and read the ending panel that I am about to show you. I thought to myself, damn the bad guys are in for the fight of their life. I may have laughed a little with delight as well, LoL.
Anyway, check out one of the most talked about panels in X-men history.